The Canadian born designer and artist John Hardy settled in Bali in the year 1975, thereby introduced to the Island's culture of art and handicrafts. He worked closely with local craftsmen while his wife Cynthia designed his version of modern jewelry of luxury, using varieties of leather, base metal, Sterling silver, 18K and 22K gold embedded with precious and semi-precious gemstones of vivid colors such as sapphire, garnet amethyst, turquoise as well freshwater pearls.


Having founded his Jewelry Company in Bali in 1989, John Hardy produced his first jewelry samples by applying new design concepts to traditional Balinese techniques.


John Hardy's jewelry is famous for its designs in silver and in gold and its four traditional Balinese jewelry-making techniques: 'rantai' (woven chain) 'tenun' (woven mesh), 'jawan'; (granulation) and 'ukiran' (cut work). The rantai or woven chain technique is the technique employed for bracelets and necklaces woven in a relatively time-consuming process spanning several days.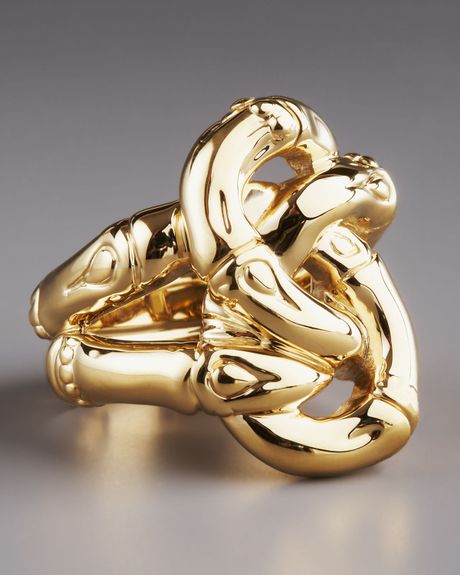 Prior to being shaped and annealed by heating and hammering, these fashionable artworks are complemented by clasps embellished with the John Hardy signature motif. The traditional Balinese technique 'ukiran', used to cut-out shapes in the metal, is employed in both abstract and figurative designs.
The traditional techniques inspired by Balinese life are believed to be 'good to wear' and to only improves with age. Women's jewelry comprises rings, necklaces, watches, charm bracelets, earrings and pendants and the jewelry designed and produced for men include watches, rings, bracelets, cuff-links and Tuxedo sets.
The bulk of John Hardy's employees are Indonesian craftsmen who create his designs by hand. The workshop and design center is located in the rice-farming hills of central Bali. It's not unusual for a single artisan to work on a single piece from start to finish, secreting the story of its origin and maker, worn right next to the wearer's skin.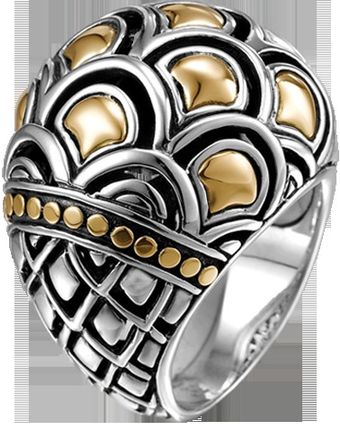 Because the jewelry is hand-made, it is distinguished not only by its high quality but also by its design stories with collections inspired from such diverse sources as the garden (Kali, Ayu) while the Architecture of jewelry has a complex inner grill-work secreting Balinese secrets!